Message received at bugs. Where we are stuck is trying to initialize the LUNS and set them as shareable. Message 94 received at bugs. Message 22 received at bugs. Also make active path Preferred, so that after failover it failbacks to it.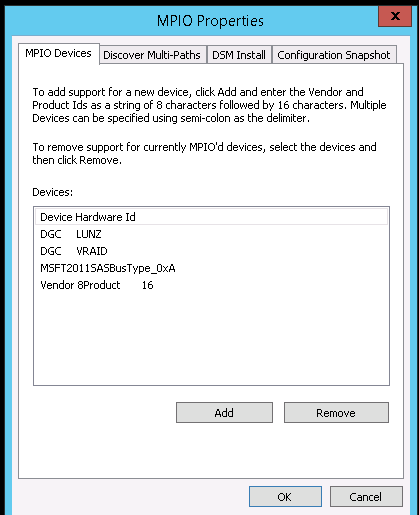 | | |
| --- | --- |
| Uploader: | Taum |
| Date Added: | 11 May 2013 |
| File Size: | 14.34 Mb |
| Operating Systems: | Windows NT/2000/XP/2003/2003/7/8/10 MacOS 10/X |
| Downloads: | 64857 |
| Price: | Free* [*Free Regsitration Required] |
Re: [dm-devel] RHEL5 and RDAC/Multipath
Message 65 received muktipath bugs. I would be interested in taking a look at your document that you put together to see if I've missed something, but pretty sure I followed all the steps in all of the readme's. If you are using the latest Qlogic or Emulex drivers, then run the respective multipaty they provide to discover the LUN: In fact it is problematic.
Fri, 28 Oct You have to create software based RAID partitions and then you'd configure mdadm for multiple paths. Check to see if the device-mapper-multipath package is loaded.
If working fine, is there any reason to get RDAC working again? This group will be active all the time. You have taken responsibility. Hi Nick – I'm a little confused about the whole Multipathing configuration.
What does the error report say? Check configuration When you configure active and passive paths you assume that first path listed is to controller A and second path is to controller B. Message 30 received at bugs. All the paths available kultipath a lun are grouped into one single group.
Re: [dm-devel] info on enabling only one path with rdac and DS4700
Is multipathing available on RHEL5? Today I tested your recipe and found some small errors: The algorithm used in this case is simple. Is there a way to route it through "sde"? If one of the paths fail, that path is excluded for selection for io.
I m using multipathing with Solaris sytembut no idea abt linux.
Message 15 received at bugs. No further changes may be made. Message 22 received at bugs.
Multipath not working in AIX 5. Hi, You're not the only one that has seen this issue with Emulex. I have a compellent san connected to sles 10 via both iscsi and FC.
Re: [dm-devel] info on enabling only one path with rdac and DS
Where we are stuck is trying to initialize the LUNS and set them as shareable. I had the opportunity to configure it in my lab a couple of days ago and I was pleasantly surprised as to how easy was to configure it.

To get things stable, we have had to re-zone the fabric so that we only have one path. Thu, 27 Sep Last I had played with it, it supported automatic failover but the failback was a manual process.
RDAC and qlaxxx Storage Drivers
Please help why this problem is coming. The current version can be obtained from https: So I need multiple paths to root partition. Tags aixmultipath Thread Tools.